The House system is about two things: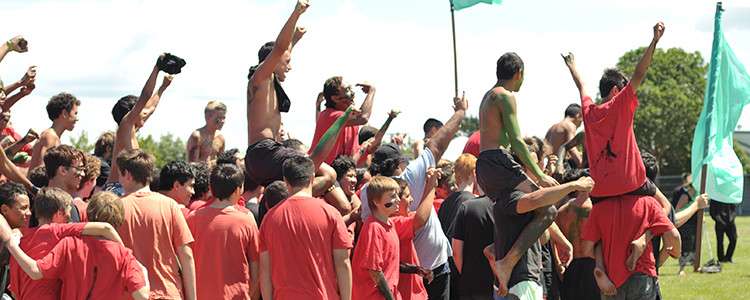 Firstly, Participation; every young man is encouraged and prompted by House Masters and House Leaders to be a positive participator a number of House competitions. It is all about cooperating and working as a team towards a target.
Secondly, Competition; each House competition has a winning House. The results of every house competition are eagerly received in our assemblies. At the end of each year, an overall winning House is announced at our Sports and Cultural Prize Giving. House points are awarded for both of the above facets of the House Competition. House points are also awarded for excellent work or outstanding effort in classrooms. It is another positive way that we support and promote academic work, and positive learning behaviour.
The four school houses are:
Tane Mahuta, God of the Forest
Tumatauenga, God of War
Tangaroa, God of the Sea
Tawhirimatea, God of the Wind
House Competitions are:
Tabloid sports, Athletics, Swimming, Cross Country, Cultural including haka, Volleyball, Summer and Winter Sports Days.