We welcome your involvement in your sons' education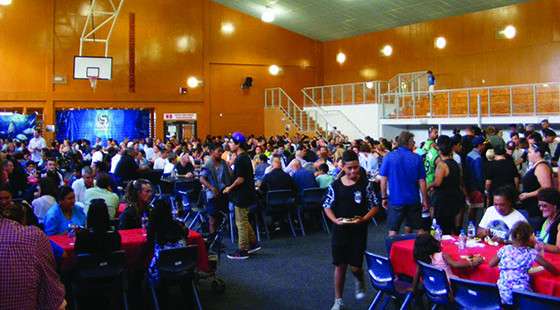 At Gisborne Boys' High School we encourage all parents/caregiver and whānau to take an active part in our student's education. While we regard parents as the primary partners in the education of their children we believe that the success of our young men involves a partnership between the school, students, parents/caregivers and whanau.
In such a partnership, the school and the home share a responsibility for the children's learning: the relationship needs to be based on a mutual respect and acknowledgment of the contribution that each member can make to the teaching and learning process.
More importantly when the responsibility for our children's learning is shared by the school, home, and community, children have more opportunities for meaningful, engaged learning. Children are able to see the connection between the curriculum in the school and the skills that are required in the real world.
Gisborne Boys' High School provides it's school community with many of opportunities to be actively involved in the education our young men. These include:
Tu Whanau
Parents Teacher evenings
Student Reports
Absence explanations
Sports teams (become a coach or keen supporter)
Parent Teachers Association (PTA)
Board of Trustee
Sports fixtures, such as Athletics Day, Cross Country and Interschool exchanges
Host family during interschool exchanges
Cultural events such as school plays, debates, music events and Kapa Haka
Fund raising and sponsorship
School Prize Givings
Open Days
Tu Whanau
Tu whānau is a programme developed by Gisborne Boys' High School to unite families and the school in a common goal – to help our boys to achieve beyond their expectations. As part of our Tu whānau programme, all parents of year 9 students are expected to participate in their sons' learning at Gisborne Boys' High School. This involves you working with your son at home to support his learning. We will help you and guide you with that.