J16 National Waka Ama Secondary Schools Champions 2018
Boys have done exceptionally well at the recent Secondary Schools Waka Ama Nationals with 116 schools competing at the Lake Tikitapu (Blue Lake) in Rotorua. The competition has two divisions J16 and J19 and four events in each division - W1 (one man) W6 (6 man) 500m (one turn), W6 250m (sprint) and W12 (double hull) mixed race
Gisborne Boys' High School came home with three championship golds, a championship silver, and a plate final silver.
The school is very proud of all the boys' hardworking efforts, which is a reflection of the support from our entire community. It was a great result following on the school's success at the 2017 nationals. A lot of the boys came into the secondary school nationals primed and ready, as many of them competed at the Club National Sprint Champs in January, and are in training for the worlds campaign in Tahiti.
Gisborne Boys' High School has huge support from our local clubs. We want to acknowledge Horouta and Mareikura, for the countless hours they put into our boys. We are lucky to have top coaches from both clubs who have generously helped our teams. Many thanks to Sharni Wainohu, Kiwi Campbell and Orohena Brightwell, for their support of our teams this year.
Congratulations to all the boys who competed and represented Gisborne Boys' High School and finally many thanks to our whānau who have helped to make this campaign so successful.
Championship results
J16 w12 with GGHS Gold - national champions for 2018
Team - Kitini Taihuka, Kapua Thornicroft, Tane Ruru, Tekehuoterangi Niwa Karakia, Mairangi Campbell, Lyric Anaru-Akurangi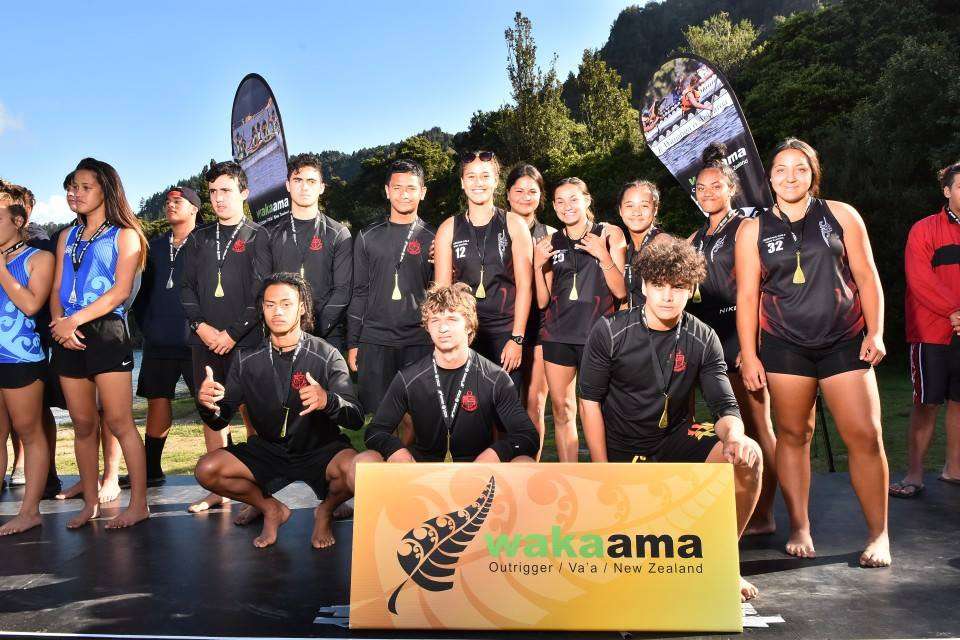 J16 w1 Silver medal - Anaru Paenga-Morgan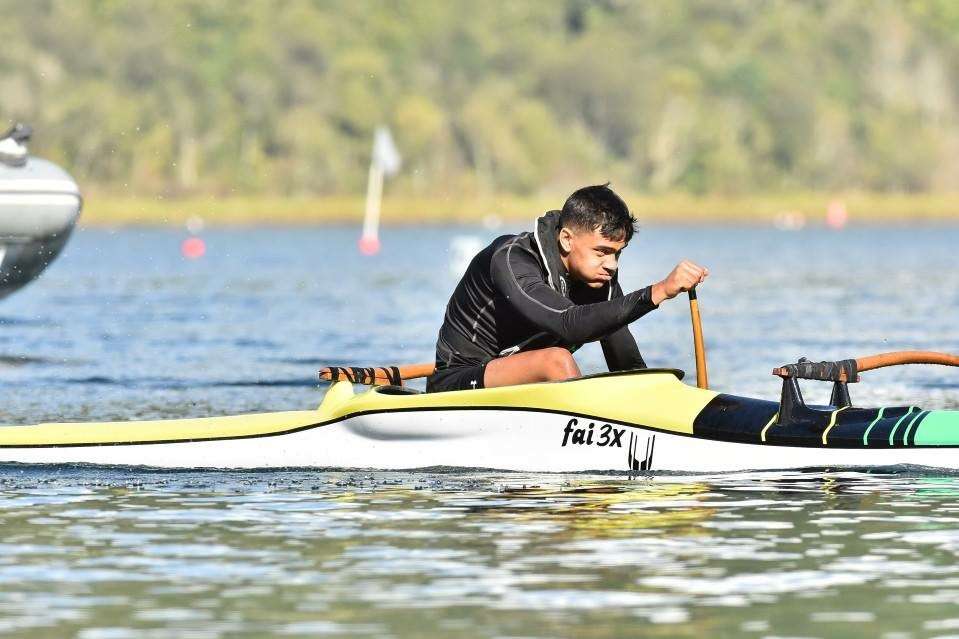 J16 500m National Champions 2018 -Turanga Tane Ruaumoko Gold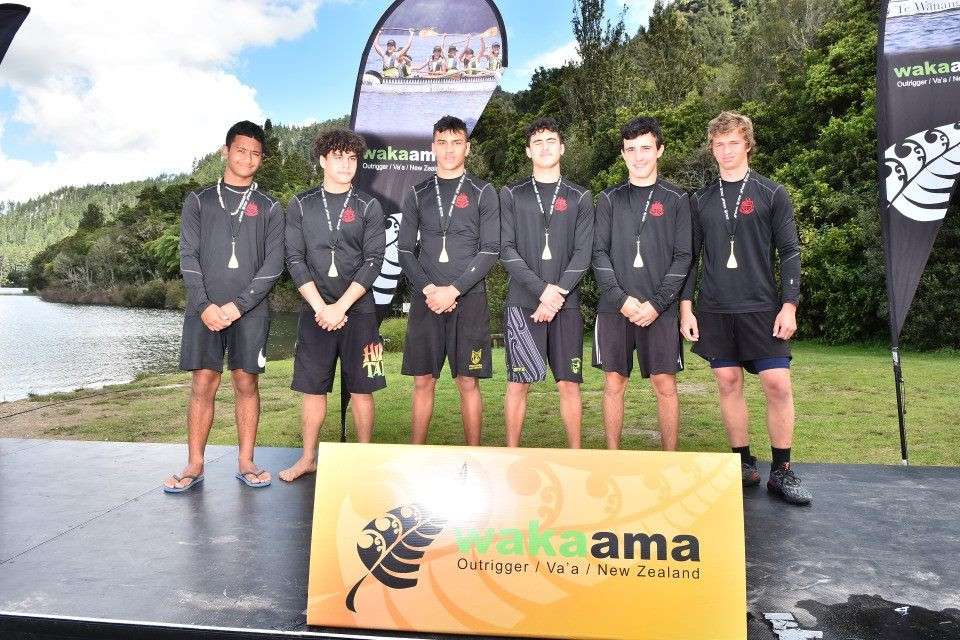 (L-R)
Mairangi Campbell,
Kitini Taihuka,
Anaru Paenga-Morgan,
Lyric Baty-Akurangi,
, Kapua Thornicroft, Tane Ruru,
J16 250m National Champions 2018 - Turanga Tane Ruaumoko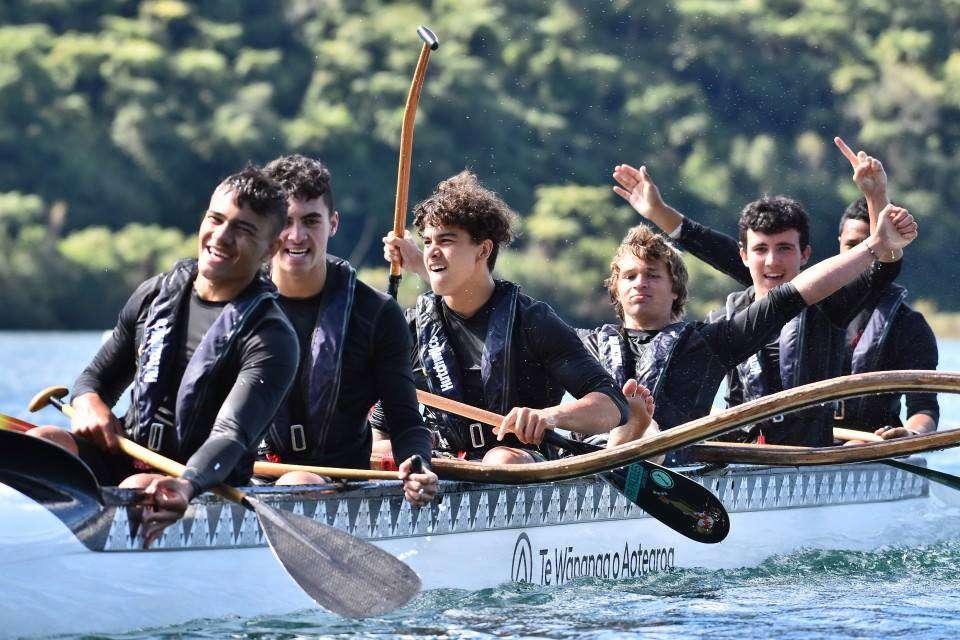 J16 250m plate - 2nd place by 0.12 sec Turanga Tane Taniwha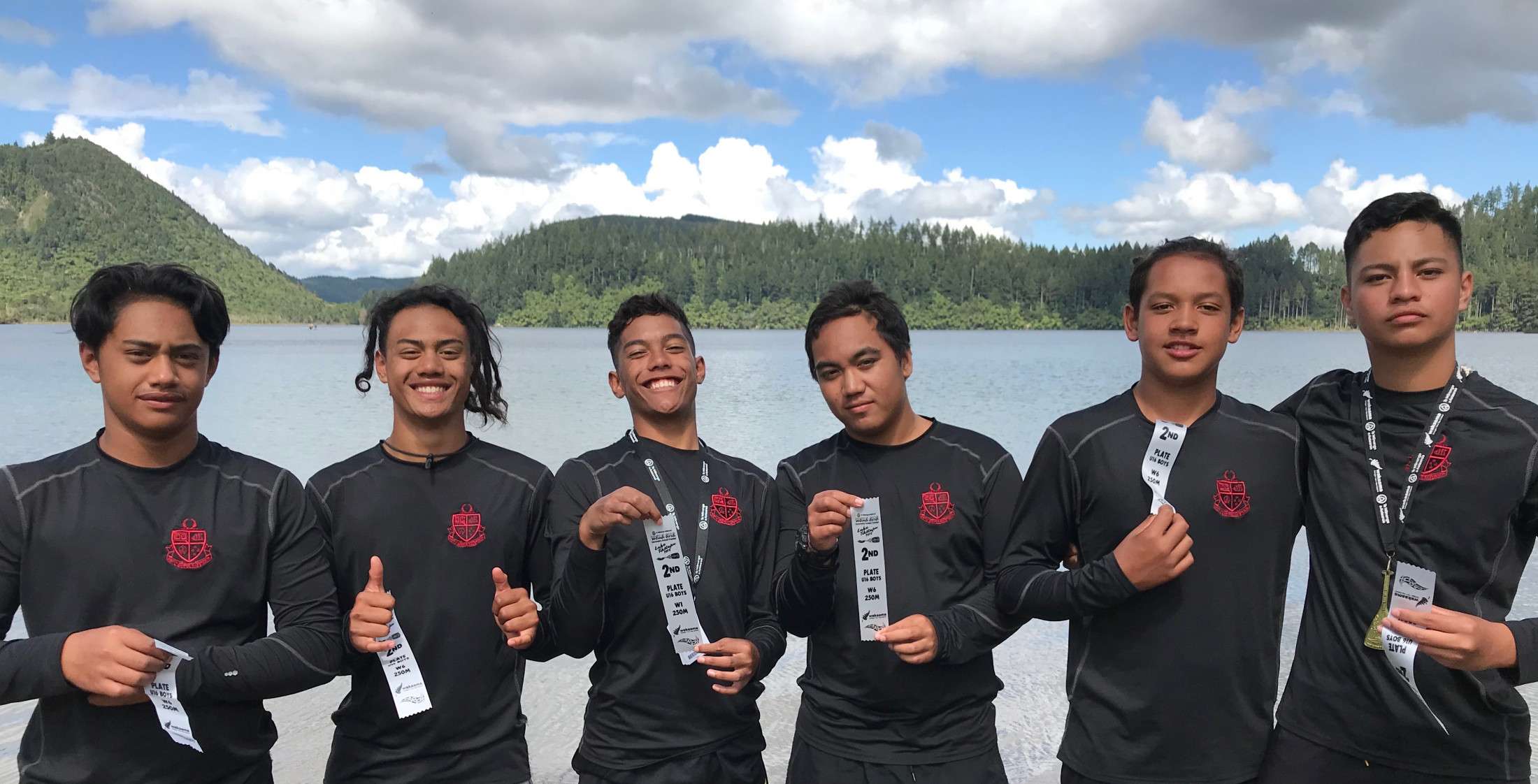 (L-R) Lathaneal Niwa-Karakia, Te Kehuoterangi Niwa-Karakia, Karauria Whaitiri-Te Miha, Tawhiri Kirikiri, Hunter Hewson, Matiu Anderson