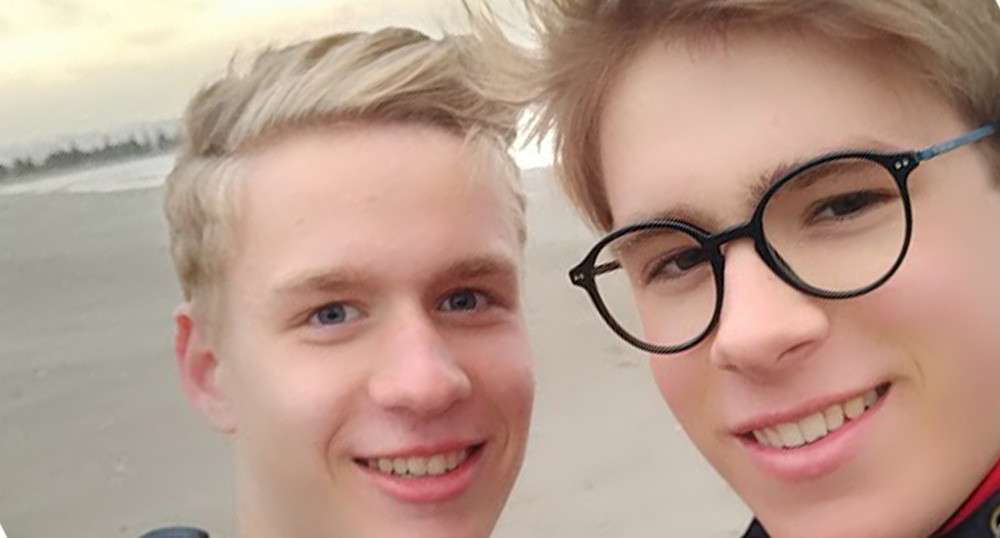 My name is Dominik and I am a sixteen years old boy from the north of Germany. I chose New Zealand because of the very nice landscape, to learn more about the coulture in New Zealand and learn some more english. Especially I chose Gisborne because the city have such a great beach for surfing and the school sounded also very amazing.
When I meat my homstay family the first time at the Gisborne airport I was a bit nervous to be honest, but after a couple of hours with the family it just felt normaly which was very amazing to see. Also in the first couple of days I figured out that my family make a lot of trips and that they very active and not so boring which was one of my most fear that my homestay family are like couch potatos.
As I already wrote is my homestay family doing very many trips for example we went for a weekend to wellington which is the capital city of New Zealand for a rugby game as a present for my homestay brothers to his birthday where the All Blacks played agains south Africa (final score 34-36 which was very sad) which was one oft he greatest experiance in my life. Also we went at that weekend another part of my homestay family, to the Te papa, climbed throught a high ropes course which have nine diffrent levels but we managed all levels which was very hard for our bodys. Also a amazing thing was that we stayed in the same hotal as the All Black team and had also breakfast together.
After school in my freetime here in Gisbore I play football for GBHS first XI, going to the gym, do my bonze medaliien for surflivesaving, meet some friends and at the weekend I go surfing which is organized by GBHS, at the surfing lessons we learnig thinks like howto catch a wave, to read the sea, learn about difference between surfboards and all this kinda stuff.
---
Tairawhiti Waka

We want on a sailing trip with a Waka on the 16th August 2018. The trip started at Gisborne marina and then we sailing to the Young Nick's Head. When we got at the boat we got a little traditional Mihi-welcome. Then we have made some groups with different task that we can do. Now we have a little training how the task is work. Then we sailing out of the harbour to the Young Nick's Head there we have made a little break for approximately 15 minutes. After the break have make some turns with the waka it is called "attack". Then we sailing back to the harbour with the waka were Also we have made some groups with other task that we can do. When we arrive in the harbour we have made a traditional "good bye". All in all I think it was a very good trip were I have learned some thinks about the waka and sailing. It was a very good experience for me and I would repeat to sailing with the waka when I can and I can recommend this trip for other people.
Dominik Roden, Germany