Our Academic Challeges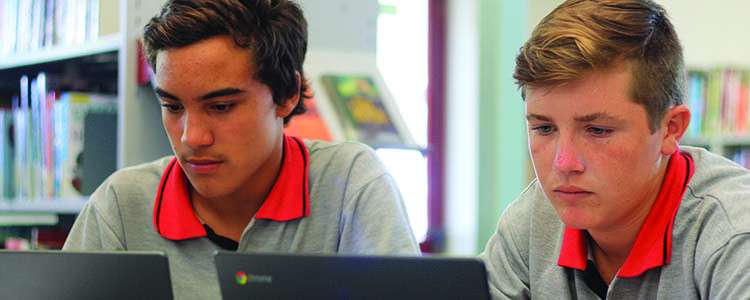 At Gisborne Boys' High School we want to make your son a successful learner. We will provide a wide range of learning opportunities so that he can develop skills that are important to him and to his future. We all learn in different ways. We promote and foster will explore teaching in ways that enable him to develop his personal skills and qualities. We will give your son confidence in his own ability. We will self-discipline and self-responsibility. It is part of the growing process. At Gisborne Boys' High School we will support our students in all facets of their learning and ensure that they have a safe, caring and well-resourced learning environment. Success involves...
Committed and qualified staff who are expert in their fields.
Experience in leadership.
High quality teaching.
A junior curriculum that fosters literacy and numeracy.
Schools of learning for enhanced senior curriculum.
A timetable that matches Gisborne Girls' High School
A wider range of curriculum options in the Senior School.
A taste of the co-educational environment while retaining the unique benefits of single sex education.
At the end of the day, Gisborne Boys' High School is judged on the achievement of the young men who are our school. The results show that nationally our school compares very well with national school data. In comparison with ourselves our student achievement has shown a very pleasing upward trend from 2011 through to 2016.
"The bottom line for these schools was about achieving the best possible outcomes for students. Students were first and foremost in their thinking. These schools had a relentless commitment to improvement – improvement focused on success for each and every student." "A 'can do' attitude pervaded the schools – schools believed that all students can succeed and that teachers can find ways to help that happen." "Senior leaders, staff and trustees show a strong commitment to promoting positive education outcomes for māori students. A wide range of culturally responsive initiatives and programmes have been developed and implemented over time."

ERO
School Report 2014